Yamaha announced another limited number production run for the R1M for the UK in 2016. Previously, the company had put up a limited number of R1Ms on sale in 2015 which were quickly lapped up by enthusiasts. The Yamaha R1M is essentially a high performance, track-oriented version of the standard R1. Along with this announcement, Yamaha also announced the Yamaha Racing Experience for the owners of the 2016 R1M.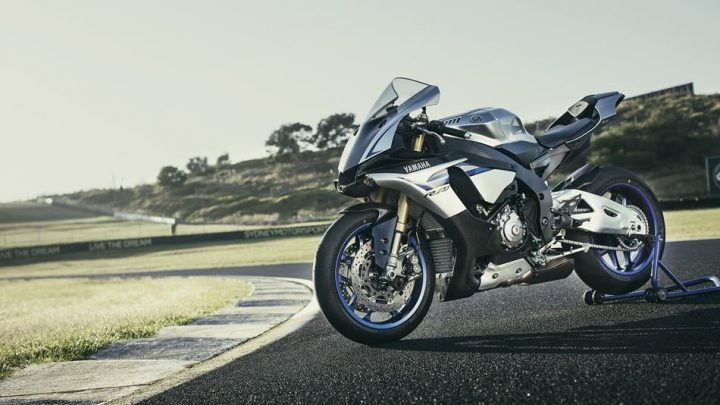 Also See – Yamaha MT25 Naked Bike
In order to get their hands on a Yamaha R1M, prospective buyers will have to apply online for October 1, 2015 onwards. Compared to this year's prices, the 2016 Yamaha R1M has become dearer by £250 and is now priced at £18,749. The superbike is offered in only one colour scheme – Silver Blu and Carbon.
Owners of the 2016 R1Ms can also register for the Yamaha Racing Experience or YRE which consists of a series of track events at circuits across Europe.The 2016 event will follow a format similar to last year's inaugural event and will consist of bike preparation and settings, as well as track riding skills. Yamaha R1M riders can attend this event for free and gain valuable experience regarding the technicalities of track racing and performance biking.
Also See – Yamaha R1M Price and Specs
According to the announcement made by Yamaha, "The YRE will be attended by many prominent Yamaha Racing personalities – including a number of MotoGP stars – the comprehensive YRE program will include presentations and workshops, as well as riding sessions with qualified instructors and professional riders from national and international Yamaha Racing teams. The aim of the YRE is to enable riders to achieve the best set up for their new R1M, as well as to inspire owners with the competitive spirit of Yamaha that has made the company one of the most successful brands in national and international racing."
Also See – Yamaha FZ-07 Launched
As we mentioned earlier, the R1M is based on the R1 litre class bike. Powering this superbike is a 998cc liquid-cooled, 4-stroke, DOHC, forward-inclined parallel 4-cylinder, 4-valves engine. The engine puts out 200.0PS @ 13,500 rpm peak power and a peak torque of 112.4 Nm @ 11,500 rpm. The bike features an Electronic Racing Suspension (ERS) which captures data from a 6-axis IMU, which enables the Suspension Control Unit (SCU) to make adjustments to the fork and shock settings. The R1M also enables the riders to record data such as lap times, speed, throttle position, GPS tracking, lean angle and more through a CCU or Communication Control Unit. The Yamaha R1M features lightweight Carbon fibre bodywork, compact LED light up front and twin pilot lamps.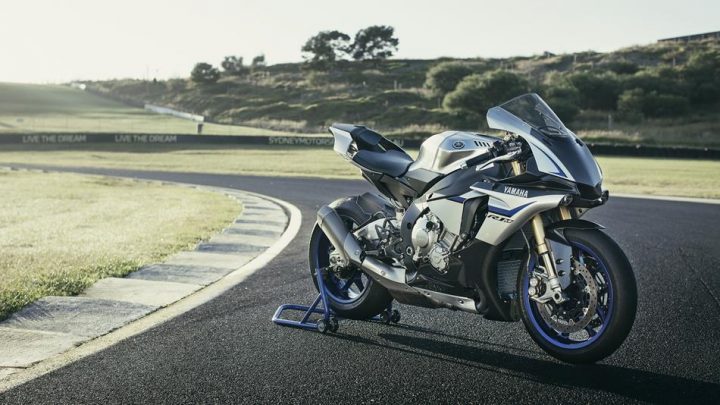 Riders in the UK interested in purchasing the Yamaha R1M will have to register with Yamaha October 1, 2015 onwards and shell out an amount of £18,749.
Gallery
Stay tuned to Ride Talks for more on the Yamaha R1M Price and related news.