The iconic Lambretta name is all set for a revival in the coming days in the form of an all new scooter called the L70. There aren't too many details available as of now apart from this image and a countdown running on their official website. According to the official website, the scooter will be unveiled in around a month or so. The new Lambretta L70 Scooter will mark the 70th Anniversary of the legendary scooter name and will also reintroduce the brand internationally.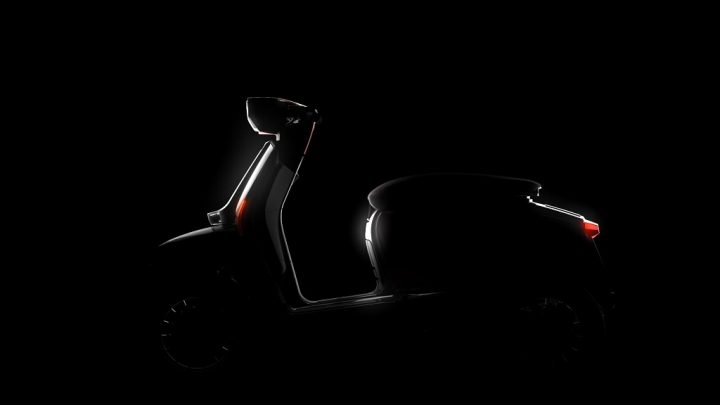 Also See – New Triumph Scrambler
The teaser image does not shed much light on the design of the upcoming scooter, but it does confirm the fact that the new Lambretta L70 Scooter will retain the classic lines of the original scooter with a healthy dose of modern touches all around. Most of the details of the forthcoming model will be kept under wraps for another month or so when the L70 will be fully revealed.
Kiska design from Austria is behind the design of the new Lambretta L70/Vendetta. They have also been responsible for every KTM product that has come out over the past 24 years and will also be taking care of the styling of future products from Husqvarna.
Also See – Lazareth LM 847 Custom Bike
"Lambretta is a treasured brand – a cult icon whose global cultural impact is as relevant today as it was last century. It's not often that you're given the opportunity to play an instrumental role in such a relaunch. The design team is honoured and excited", said Sébastien Stassin of Kiska.
Kiska press release states: "Having relaunched Swedish motorcycle brand Husqvarna Motorcycles in 2014, and contributed largely to KTM's brand success over the past 24 years, KISKA is up to the task. Working closely with the global development and investment team, Lambretta Consortium, KISKA has aimed to evolve the Lambretta design language, positioning it to take on the future realities of urban mobility, while honouring the brand's compelling heritage."
New Lambretta L70 Scooter Official Teaser Image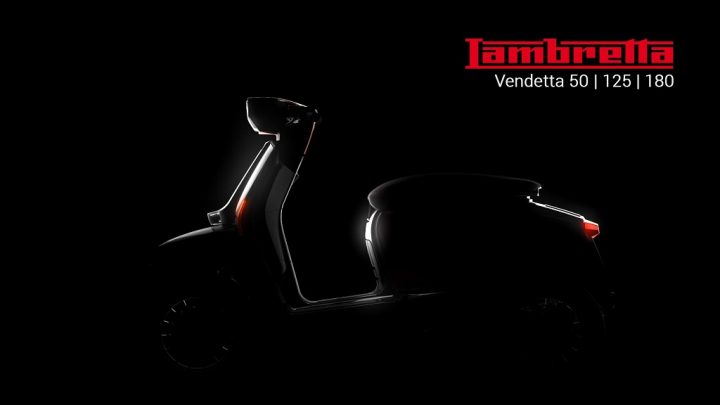 Also See – Yamaha Tracer 700
Technical details of the new Lambretta L70 Scooter haven't been shared yet, but it is expected to be powered by a 125-150 cc four-stroke single cylinder engine mated to a CVT. According to their official website, the new scooter could be called 'Vendetta' and might be available in three variants as mentioned in the image above.