A while back we brought you the leaked pictures of Honda's upcoming motorcycles, CBR500R and CB500 naked Motorcycle. Today we have some more information on the CBR500R performance motorcycle which is a couple of weeks away. The first clear photographs of the alleged CBR500R have surfaced the internet but before you jump to any conclusion let me tell you that the image you see below is from a Thai magazine and is a computer generated one.
Talking about the looks of the motorcycle now, instead to giving it an all new design Honda has used a blend of styling cues of the existing CBR250R and the bigger supersport CBR600RR. On closer inspection of the image, while keeping in mind the previously available spy shots, the handle bars are positioned high. Moreover the bike looks tall with comfortable seating suggesting that it is meant for the touring class and could be placed against the Kawasaki Ninja 650R.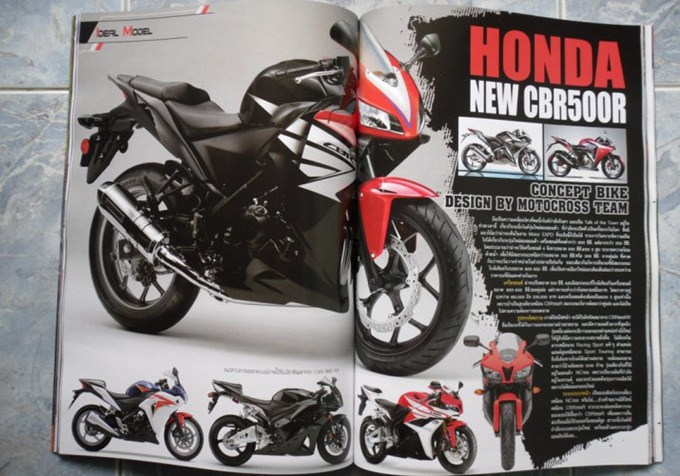 Another interesting piece of information is that the new CBR500R /CB500 would be presented to the world at the EICMA Milan auto show that will take place between 15th to 18th of November 2012.
Further a couple of interesting technical specifications (for CBR500R) from an unrevealed source at Honda Europe have surfaced and they are as follows:
470 cc liquid-cooled, parallel twin engine
Six speed manual transmission
Max power of 46.9 bhp
Max torque of 30 lb-ft
Weight: 401 lbs (dry) / 430 lbs (wet)
A top speed of 105 mph
A seat height of 31 inches
Tires: 120-70-17 (front) / 160-60-17 (rear)
By comparison the CBR500R is almost twice as powerful as the Ninja 250R. The torque output is 50 % more than the upcoming Ninja 300. Also the motorcycle is going to be almost 85 % as fuel efficient as the Honda CBR250R.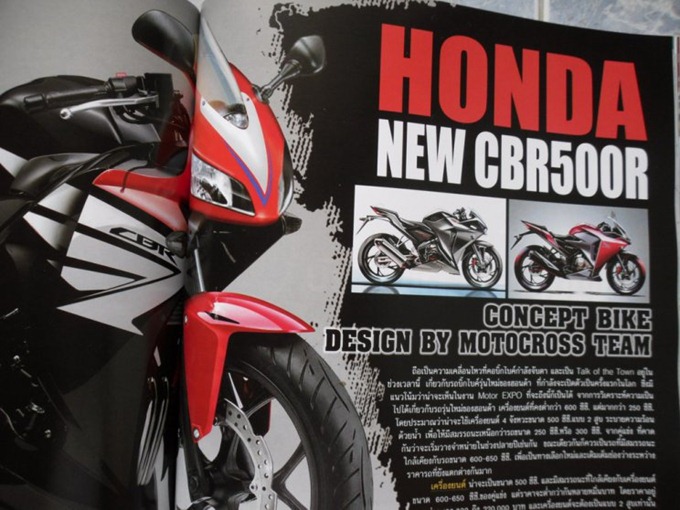 The performance figures look practical and now what remains to be seen is the pricing which would play a very important role for the bike. Stay tuned for more updates on the motorcycle.
Updated on 13 November 2012
Stay tuned to Ride Talks for latest update by signing up for our free email newsletter.