Alike India, the Chinese market is also one of the fastest growing one and probably the biggest as well. The population is high and so are the respective demands and every manufacturer is therefore trying to give the best it can.
Since the Chinese market is not as developed as America, the need for daily commuting motorcycles is quite high. Although performance bikes are in demand in China too but commuter motorcycles are generally preferred. These motorcycles are not very powerful but are adequately powered for daily use and have good mileage figures. This is very much alike the Indian bike segment as we have a fleet of motorcycles ranging from the Bajaj Pulsar series to Hero's Passion and CD Dawn.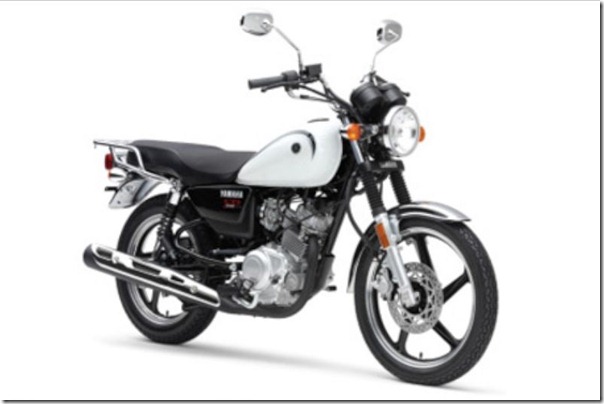 image – 2012 Yamaha YB125 SP (Image Credit – MotorcycleUSA)
Coming to main news now, Yamaha has launched the YB125 SP in the Chinese market. Tagged as a "comfortable and easy-to-handle utility-use model", the bike is aimed at answering the practical needs of the country's motorcyclists. The 2012 YB125 SP has also been launched to expand Yamaha's business scale in China which is a part of Yamaha Motor Company's medium-term management plan.
There is no doubt about the bikes utility and reliability as since its launch in 2004, Yamaha has sold nearly 14 million units.
Yamaha's spokesperson said, "Yamaha says the "YB125SP inherits the same basic performance characteristics as the current "YB125″ while also providing easy handling and ridability for beginners and comfort while transporting goods over longer durations or riding with a tandem passenger. It is also designed for a relaxed riding position with easy leg reach to the ground, has a long and low seat for comfortable tandem riding and a flat rear carrier for plenty of carrying capacity."
Yamaha YB 125 SP Picture Compilation
Yamaha has kept in mind the tastes of different commuters which is why the bike will be offered in two wheel choices: Spoke or Cast, and will also have an option to choose between disc or drum brakes. An option for chrome finished exterior panels will also be there, increasing the number of choices for its customers.
The bike will be priced at 6680 yuan which calculates to 1058 US dollars. The company expects to sell 100,000 units annually in China. Stay tuned to us for latest updates by signing up for our free email newsletter.