We recently brought you the story of the Yamaha R15 being launched in Australia and Yamaha readying up a 250cc bike to compete with the likes of the Honda CBR 250R and the Ninja 250/300R. But quarter litre bikes apart, today we have a small piece of information that we would love to share with you regarding the best 150cc bike out there- The Yamaha YZF R15 and as some may call it, Yamaha R15 YZF V2.0.
Yamaha has launched the 2013 version of their quite popular YZF R15 V2.0 in India and the new year model does not bring any mechanical changes and instead brings a cosmetic upgrade. The 2013 models gets 4 new paints jobs which shall replace the existing paint jobs as per Yamaha's Indian website as the website has been updated to show just the 4 new colour schemes. The new paint jobs somewhat seem better than the existing paint jobs.
The new colours are Racing Blue, Invincible Black, Raring Red and Thundering Green. The Racing Blue colour is basically a white coloured R15 with blue strips which lend quite a head-turning character to the bike. The Invincible black as the name suggests is a pure black colour with a small hint of white on the fairing to give it a colour combination. The Raring Red is a white and red colour and looks somewhat similar to the existing red scheme. The Thundering Green as the name suggests is not completely green and the green bits are present only on the fairing and tail.
We like the new schemes but we dearly wished that their Thundering Green scheme was more inclined towards making the bike completely green like the Ninja instead of making it a combination of more of black and less of green. A change in pricing is not expected as this is only a minor update and comes as a 2013 model. It has been launched in India for starters and shall reach its other markets within a couple of months.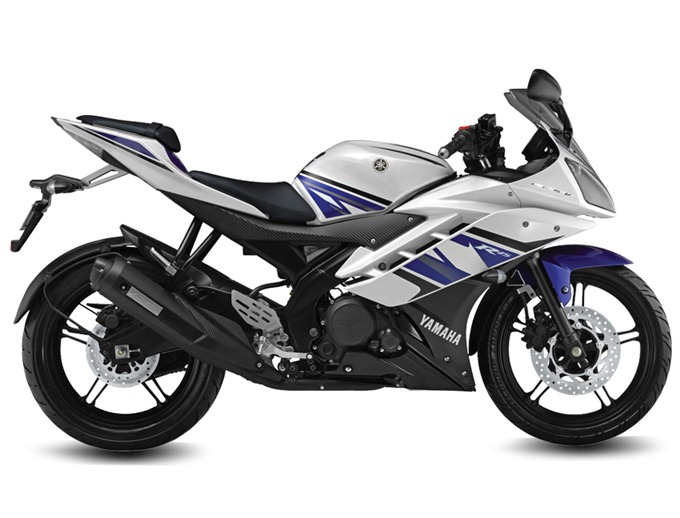 Stay tuned to Ride Talks for latest updates.