Kawasaki is quite tight-lipped about the details of the 2013 Kawasaki Z800 for USA, but the new sports bike is almost fully revealed in pictures from all angles. It is powered by a powerful 4 cylinder liquid cooled MPFI engine which will deliver this mighty performer with the power it needs.
All the official details of the Kawasaki Z800 will be revealed in November 2012 at EICMA event in Milan from 15-18 November. Going by the official pictures, it is very clear that the new Kawasaki Z800 is a stunning machine with clear lens head lamps, sharp lines all over in every design element right from the head lamps to tank design, side profile, rear view mirrors, rear body panels, seats, engine cowl, blackened side exhaust etc.
Looking closely, some more secrets are revealed like it has dual disk brakes with twin-pot calipers on each size of the front wheel, single disk at rear with twin pot calipers. The exhaust muffler has a triangular section with dual tip exhaust coming out of it. The instrument cluster is also divided in 3 digital section which looks very smart and impressive.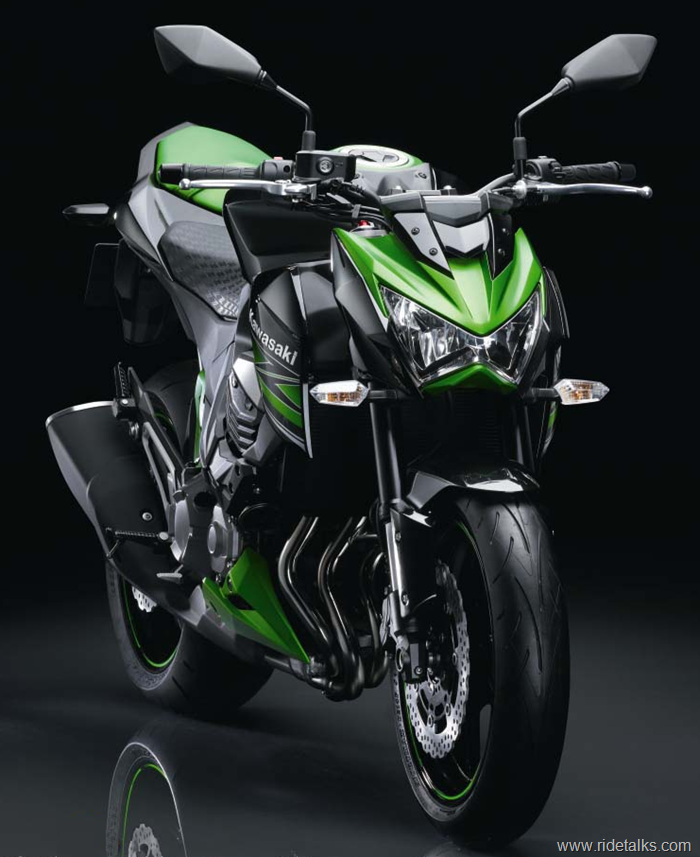 Below are the official videos of the Kawasaki Z800
Below is the leaked video of the Kawasaki Z800
The Z800 will be available in racing green and black colours. One can clearly see the exhaust pipes coming out behind the front wheel and merging beautifully near the engine cowl.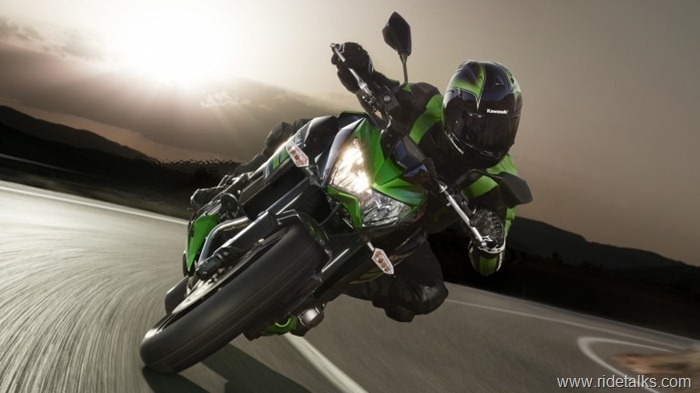 There is an inverted tube hydraulic suspension at the front while there is a centrally mounted sports monoshock suspension at the rear. The chain is cover from the top but its exposed from the bottom with the rear sprocket almost fully visible giving it a really sporty visual appeal. There are rectangular box swing arms for stability and sharp handling. The handle-bars seem to be placed close to the body and the rider position is quite low with high tank giving highly aerodynamic stance with a close to bike sitting posture.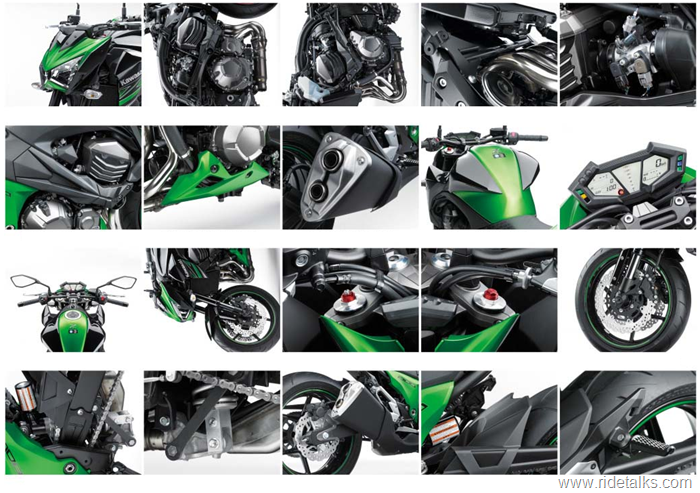 There are meaty tyres with sporty alloy wheels. The tyres seem quite road-hugging and give the grip which the Z800 needs to utilize the power of the powerful 4 cylinder heart of the motorcycle. There is beautiful use of silver, black and green color all over giving it a really sporty and aggressive visual appeal.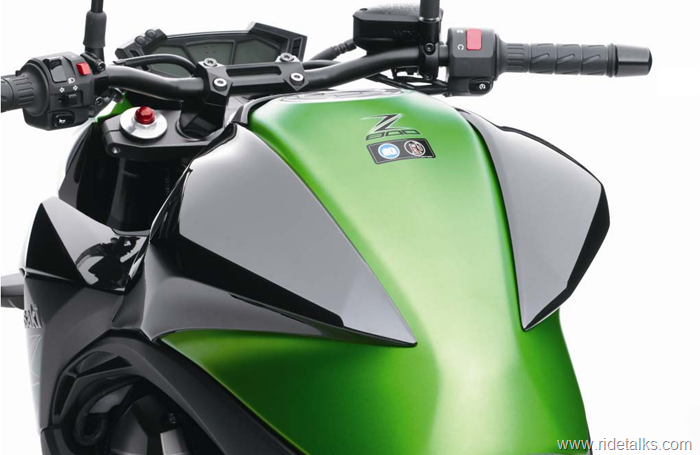 We will update you with the latest updates on the new 2013 Kawasaki Z800, to get these updates delivered to you by email for free, you can sign up for our free email newsletter.