Ever since Yamaha announced Jorge Lorenzo's departure from their MotoGP Team, rumours linking the 3-time MotoGP world champion with Ducati started doing the rounds. These rumours turned out to be true as, shortly afterwards, Ducati made the announcement that Lorenzo will race for them next season onwards.This is easily the one of the biggest moves of the forthcoming season and it has raised a lot of questions regarding the reason for the reigning world champion's departure and his replacement at Movistar Yamaha for the 2017 season.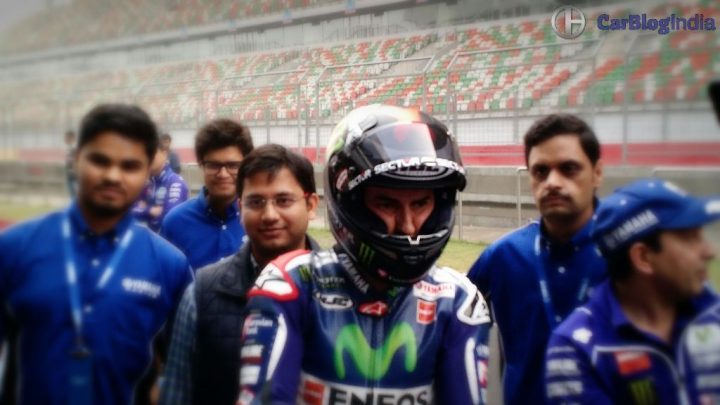 Also See – Valentino Rossi Dismisses Private MotoGP Team Rumours
Commenting on his decision to switch to Ducati, Lorenzo said, "I think there are many reasons, but the biggest one has been my motivation. The challenge to try and win with another bike and the challenge for me after so many years in the world championship, in MotoGP, to give my maximum effort everyday as I always try to do, because I think I am one of the most professional riders and my focus is 100%. I needed, I felt I needed this new challenge to get the motivation to work as hard as I did till now. This is the main reason."
Rossi, who had made the switch from Yamaha to Ducati in 2011, endured two difficult seasons before returning to the Japanese team. Prior to the announcement made by Yamaha and, eventually, Ducati Rossi commented on Lorenzo's possible move to the Italian outfit saying, "To sign with Ducati you need to be brave, you need big balls. So I think Lorenzo stays with Yamaha." Yamaha had made Lorenzo an offer to extend his contract, but he opted for Ducati instead seeking new challenges.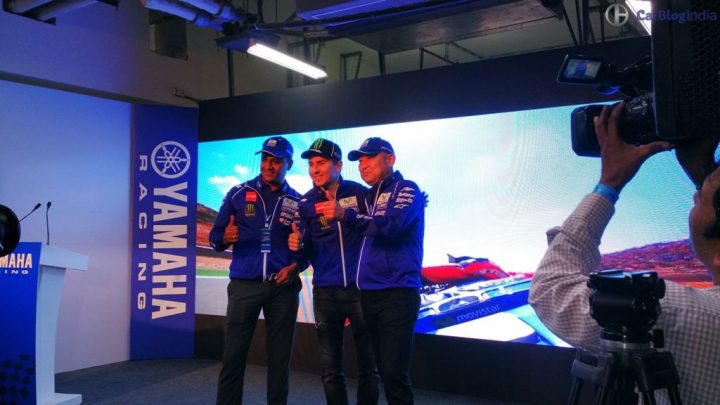 When asked about his move away from Yamaha, Lin Jarvis, the Managing Director of Yamaha Motor Racing had this to say: "We made our best proposal as a company and Jorge was obviously looking for new stimulus and I think you know there were probably three factors that helped him make that decision. He probably got an extremely good proposal, probably better than ours, I think that was important. I think that the Ducati is currently a very competitive bike so it's less daunting to make a change. And in addition to that I think to be the number one in a future team is probably something attractive.  I think those are the reasons to change. In the past we've run Valentino and Jorge as equals, trust me it's not easy to run with two top dogs in the same team. We've always treated them fairly and equally and we'll continue to do that for the rest of the year."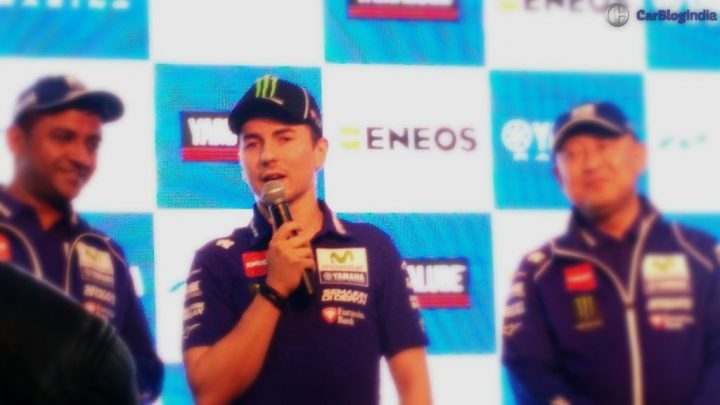 Jorge Lorenzo has won three top-flight World Championships with a Yamaha already and as a rider he probably hoping to repeat the feat with another team. Rossi won his titles with Honda and Yamaha before struggling with Ducati and returning to the Japanese outfit. Winning the title with Ducati, something Rossi couldn't achieve, could be the motivation behind Lorenzo's move to the team.
The reigning world champ's move to Ducati has raised a couple more question – Who will partner Rossi at Yamaha? and Who will play second fiddle to Lorenzo at Ducati Corse? Maverick Viñales, the highly rated 21 year old Spaniard who races for Suzuki, could partner Rossi next season onwards, or it could be Moto2 racer Alex Rins. As far as Ducati is concerned, one of the two current riders – Andrea Iannone and Andrea Dovizioso – will have to part ways to make room for Lorenzo.
Jorge Lorenzo MotoGP Profile
| | |
| --- | --- |
| Nationality | Spanish |
| Age | 28 (4 May 1987) |
| Bike Number | 99 |
| Active Years | 2008-present |
| Manufacturers | Yamaha |
| Championships | 3 (2010, 2012 and 2015) |
| Starts | 141 |
| Wins | 41 |
| Podiums | 100 |
| Poles | 36 |
Stay tuned to Ride Talks for more updates on the Jorge Lorenzo's Switch to Ducati and other MotoGP news.