With two good entry level sports bikes, the CBR150R and the more popular CBR150R, Honda is having a good time in the Indian two wheeler market. But in the recent times the CBR250R in particular has been facing some problems.
According to the latest news coming from Honda's official website, Honda Motorcycles and Scooters India (HMSI) has issued a recall for 11,500 CBR250R standard variants manufactured between March 2011 and September 2012, to replace faulty front brakes.
So far, the journey for CBR250R in India has not been that good. The company launched the motorcycle at a very attractive price but to achieve that killer pricing it compromised with the quality of the materials used. During the initial months the CBR250R motorcycles arrived with unimpressive plastic quality and there were several complaints regarding paint peeling away from the body. This problem was addressed by Honda through a recall.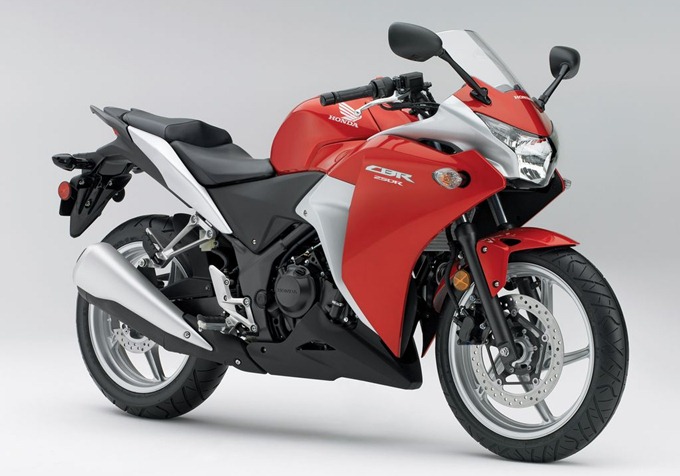 The batches rolled out later on had much better quality plastics and the paint peeling issue was eradicated. But recently the company has realized that there is an issue with the front brakes of the standard model and not the C-ABS variant, for which it is recalling 11,500 motorcycles.
According to Honda, the braking efficiency of the front system, under certain conditions, could diminish and lead to an accident. The braking performance could diminish and could result in a crash. For that matter Honda will replace the master cylinder of the front brake through this recall.
CBR250R owners should get in touch with the nearest Honda dealer as your model could be affected by this issue. If you are unsure about the manufacturing details, and you know the VIN Vehicle Identification Number of your CBR250R, you may head to the this page and get all the required details after entering the VIN.
Gladly the brake master cylinder will be replaced for free and Honda is even considering out of warranty CBR250R models. Further the repairs will be carried out within an hour, thereby avoiding prolonged waits for owners.
Stay tuned to Ride Talks for latest Motorcycle updates.