BMW Motorrad has introduced a new braking system- BMW Cornering ABS Pro. The new ABS Pro is designed to dramatically improve safety while braking in corners and offer better performance in extreme situations. 2009 BMW launched its first super sports bike S 1000RR fitted with ABS braking system. Since the inception of ABS Race in 2009BMW has offered an ABS tailored specially to the needs of super sports bikes. Now BMW has launched Cornering ABS pro,the advanced version of ABS Race.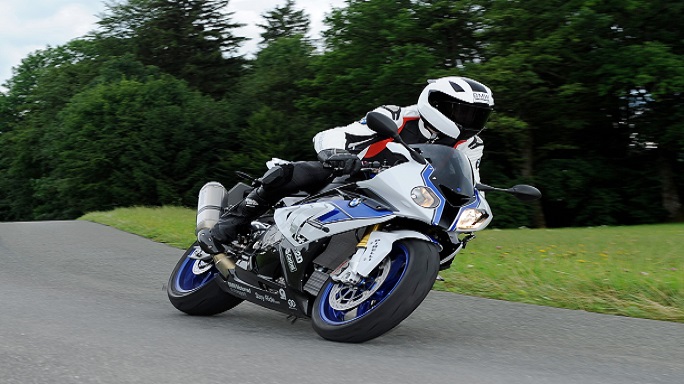 ABS Pro is offered as a retrofit option which can be acquired through BMW Motorrad dealerships form October 2014, though the ABS Pro system is already available for BMW HP4. It is expected to cost around 390 euros in Germany. No information regarding its availability and pricing in U.S. is available yet.
Technicalities and Functions
In Addition to its ability to provide control and braking power modulation in corners,ABS pro system does not lock the rear wheel even if it is very fast and hard smack down. ABS pro adapts to bike's lean angle which is determined by some sensors for Yew rate, transverse acceleration, that are used for Bike's dynamic traction control and dynamic damping control.
The big variations in steering force and the rear wheel hopping are also reduced. ABS Pro is active only in the "Rain" and "Sport" riding modes, not "Race" and "Slick" which underscores the point that the new technology is for use only on roads. BMW warns that "physics is physics" to mean it is still possible for a rider to exceed the physical limits of the bike and crash.
ABM Pro has been an answer to KTM's proposed improvement in their 1190 Adventure and Adventure R by introducing Lean Angle sensors.
An official BMW press note says "As the banking angle increases, the brake pressure gradient is limited more and more at the start of the braking maneuver. This means that the pressure build-up is slower.In addition to this, pressure modulation within the ABS control range is even more. The benefits of ABS Pro to the rider are a sensitive response and a high level of brake and ride stability together with the best possible deceleration in bends."
All's said and done, BMW's concern for rider's safety will encourage automakers to design technologically advanced and secure bikes which will surely help in taking Biking to the next level.
Picture Credits: Web Bike World