For ages we have been driving Vespa scooters and each year the products get better and better. The latest news about Vespa is that it has announced the 2013 model line-up. In total there are 11 models ranging from the LX50 to the GTS 300 Super Sport SE.
So what new things Vespa offers this year? Well nothing major because the changes are limited to the exterior of the products and not under the skin. So there are cosmetic changes only for the existing models, but interestingly the company is also offering some limited edition models to attract customers.
All the models we are talking about here feature the Vespa's same, characteristic steel monocoque frame and trailing link front suspension chassis. Now let us talk about all the models one by one and the improvements made in them
The LX 50 and LX 150 models get new Aquamarine color options for 2013.
The LX 150 features enhanced graphics and also an updated instrument cluster which includes a speedometer, odometer, fuel level indicator, engine oil and fuel reserve levels etc.
A limited edition LXV 150 model based on the LX 150, will hit the market in 2013 and will be offered in two exclusive color options: Siena Ivory and Espresso (not available with LX 150)
The S 50 and S 150 get improved styling with new horn covers on the front shield, improved instrument panel graphics, and a matte black finish on the mudguard which replaces the chrome.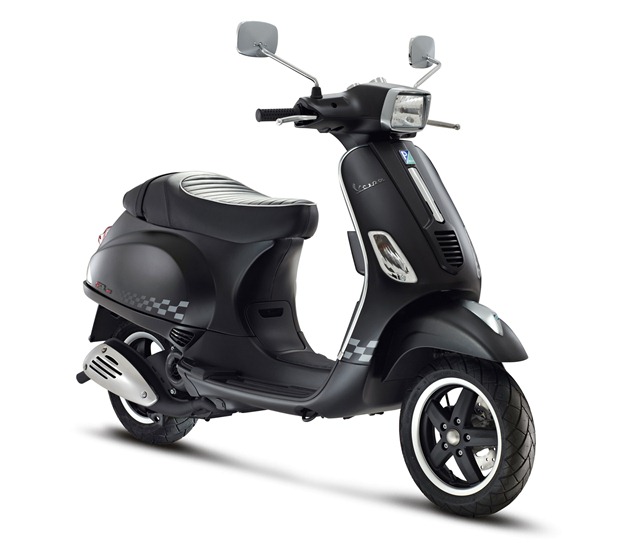 Two limited edition models 50 and 150 Sport SE with a more aggressive styling will hit the market soon. Look wise they will feature a red front spring and sport graphics. Color options would include Satin Black.
The GTV 300 comes with dual effect shock absorbers with adjustable preload, and has front and rear luggage racks standard. Color options are same as that of LXV 150.
The GTS 300 is slightly narrower than the GTV and comes in Midnight Blue and Bronze colors.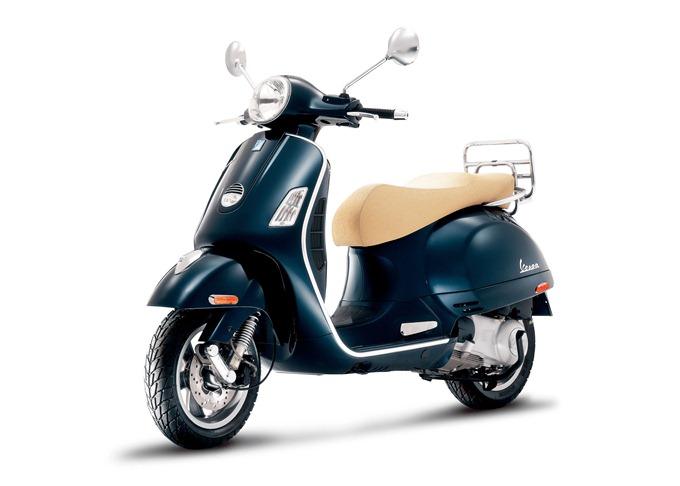 The GTS 300 Super is different from the GTS 300 and features a couple of changes. Upgrades are similar to the ones available on the S range sport models i.e red front springs. Color options include Dragon Red and Montebianco White.
The GTS 300 Super Sport SE limited edition will feature the same mechanicals of the 300 but will come in Satin Black with graphic upgrades as the S Sport models.
2013 Vespa Model MSRP
LX 50 – $3,399
LX 150 ie – $4,599
S 50 – $3,299
S 150 ie – $4,499
S 150 Sport SE – $3,399
S 150 ie Sport SE – $4,599
GTS 300 ie- $5,999
GTS 300 ie Super – $6,199
GTS 300 ie Super Sport SE – $6,399
LXV 150 ie – $5,499
GTV 300 ie – $6,999
All the Vespa models will hit the dealerships late October, 2012. Stay tuned to Ride Talks by signing up for our FREE email newsletter.