C is for Convenience, T is for Technology and X stands for eXperience. Together they make up the Honda CTX Series. And the CTX series just got itself two new warriors. The CTX700 and the CTX700ND have been unvieled by Honda at the 2013 International Motorcycle Show which took place at the city of Chicago and the bikes will hit the North American Honda dealerships in a few weeks. Honda also intends on increasing the number of siblings in the CTX Lineup in future.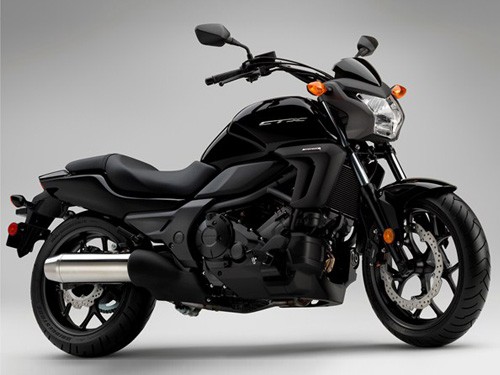 The CTX700N is the naked street-fighter version while the CTX700 gets a fairing and a windshield to give you that relief from the blast of wind every time you twist your wrist a bit more than the daily twist. Both the bikes get the highly popular 700cc parallel twin cylinder motor that powers the NCX700 and the engines will come mated to two transmission options. You can either go in for the 6-Speed manual transmission or the much touted Dual Clutch Transmission if you find shifting gears a bit of a headache.
Honda believes that the CTX range of motorcycles will make their way to the roads and gain a lot of popularity because of the ease of maneuverability they will offer and the seating comfort which will be up for grabs. The bikes will come with quite a low centre gravity with the seat height in the CTX700N being 28.3 inches. The bikes are believed to have lower vibrations than the competition and will offer that comfort level for cruising all day long on high speeds. ABS coupled with DCT is also on offer and will retail at a price of $1000 over the standard non ABS model.
The CTX700 gets a fairing and a windscreen and will have the same heart as its street-fighter sibling. It will also get the DCT and ABS package as an optional extra and it gets a nice feature list as well which include heated grips as my favourite feature and you get an optional taller windscreen and an option to carry your baggage arund as well. The CTX700N will retail for a price $6999 and the faired sibling, the CTX700 will sell for $7799. The bikes make for some real good cruisers and their foot forward stance just adds to their cruiser abilities.